Click the image or link below to launch the North Dakota Oil and Gas Division Map Viewer.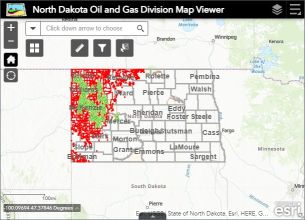 ND Oil & Gas GIS Viewer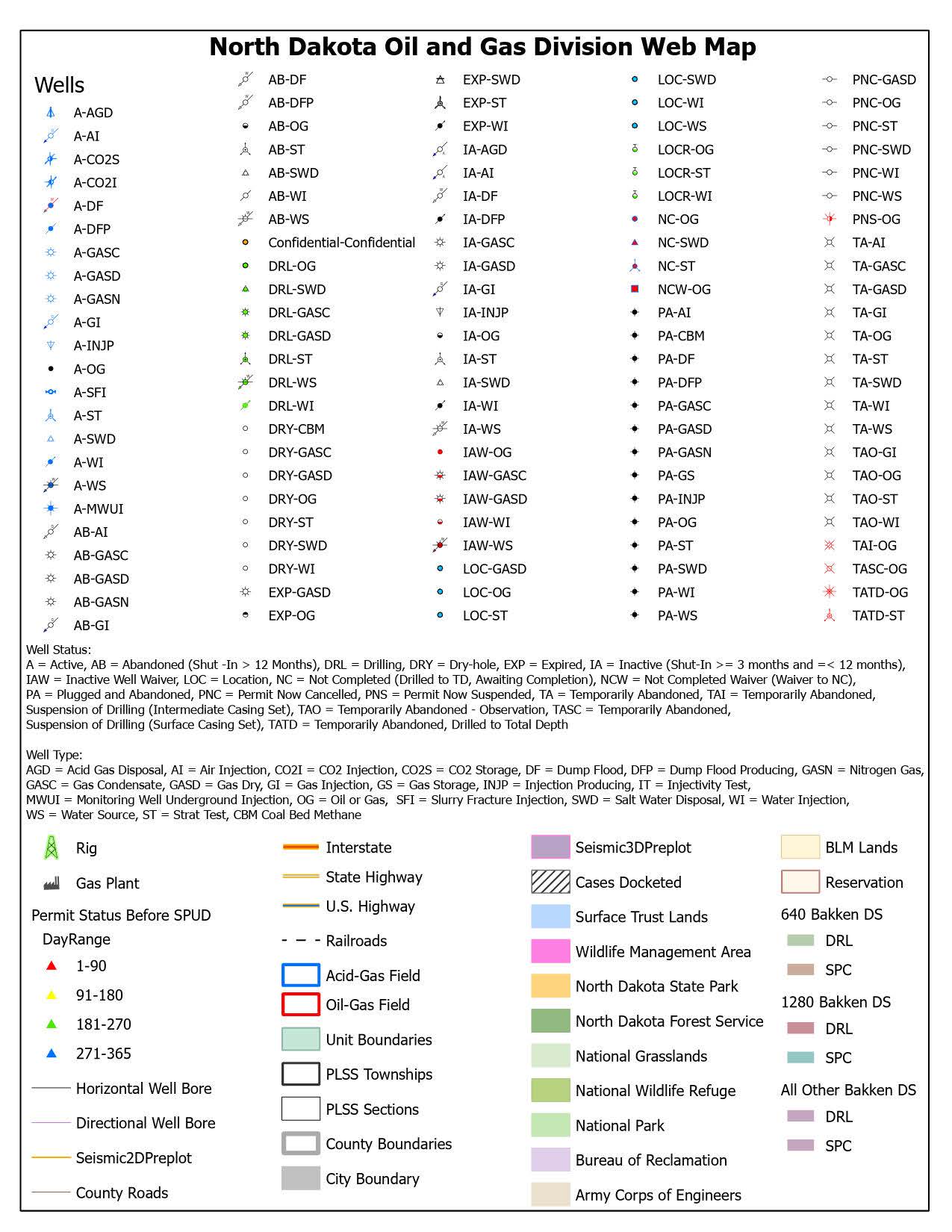 ND Oil & Gas GIS Viewer Legend
General Features
Click and drag panning, zoom-in/zoom-out with mouse wheel.
PDF Printing via the printer icon in the upper right corner.
General Layer & Legend functionality
Data Panel which displays layer/visible extent attribute information. This is visible by clicking the grey tab at the bottom of the map.